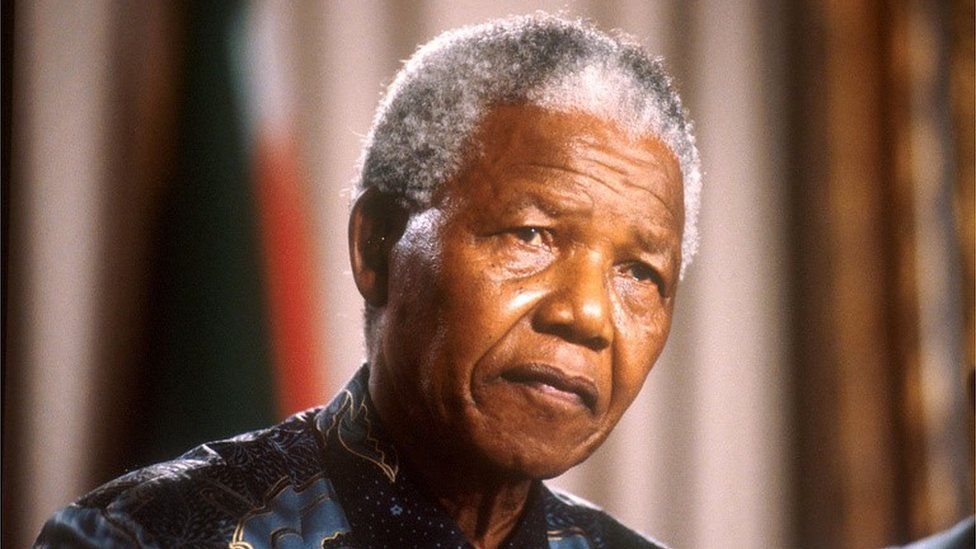 A South African court has granted bail to one of Nelson Mandela's grandsons, Mbuso Mandela who has been charged with raping a 15-year-old girl earlier this month.
His lawyers said he did not want to be tried as a "Mandela" but as a "normal person".
Mr Mandela achieved global fame for his role in fighting white minority rule.
He became South Africa's first black president in 1994, and died in 2013 at the age of 91.
The 24-year old is accused of raping the teenager in the toilets of a bar in Johannesburg.
His bail was set at $535 (£340) and he was ordered to surrender his passport.
During the hearing, his lawyers disputed the age of his accuser, arguing that she was 16 and that sex was consensual, AFP news agency reports.
Under South African law, sex with someone under 16 is classed as rape whether consensual or not.
The family of South Africa's first black president have found themselves constantly in the public spotlight.
Just three months ago, another of his grandsons, Mandla Mandela, was given a suspended sentence after being convicted of assault, following an attack on a teacher after a road rage incident.